When I was growing up, many people I knew had a clear idea of what their dream was. I didn't. What I did know is that I wanted my dream life to be interesting, something I loved, something I was really good at, and to make a difference.
I have always had a great passion for humor, so some of my early jobs led me into comedy.  I wrote funny greeting cards in Cleveland for American Greetings, and later moved to Los Angeles, where I became a comedy writer and wrote for "The Monkees" TV show.
But being a comedy writer in TV was not my dream life.  I love writing comedy, but the TV business is extremely abrasive.  I needed to leave it.
I heard about a two-year program to learn conflict resolution skills.  I signed up. Much of my early life was defined by conflict.  I grew up in a small town in Kansas, where my father was a Presbyterian minister.  I was very rebellious and unruly, and it took me years to move beyond my conflicts.  The class was tough.  I felt extremely ill at ease during the training and the role-plays.  Convinced I'd never do any mediating, I went ahead and received my certification, and volunteered to do a few mediations, just to bring closure.
I handled my first two cases very awkwardly.  My second two cases were not much better. When I got to the fifth case, I threw out all the techniques and negotiation strategies I had learned in class, and began operating intuitively.  Suddenly found myself completely at ease in the role of mediator.  I felt strong.  It was as though I was born to do this work.  I had stumbled upon my dream life.
One day, for example, a judge asked me if I would talk to two women.  They had been in and out of court, suing and counter-suing each other for over two years.  Their conflict was escalating; the judge was worried about violence.  Within an hour we had a written agreement; the two women hugged and walked out together.  It seemed like a miracle.
Here's what happened:
One of the women, Dr. Snowden, ran a school, and rented the school area in a building from Mrs. Hicks, who owned the building.  Dr. Snowden had wanted to make some expensive improvements in her area of the building.  But she didn't want to make the improvements unless she could have the option to buy the building.  Could she have it?  Mrs. Hicks said it would be no problem.Dr. Snowden made the improvements for $30,000, and now wanted to buy the building.  Mrs. Hicks refused.  For the next two years they were in and out of court, with a series of very rancorous suits relating to the question of purchasing the building.
When I met with the two women that day to mediate, they were expecting I would negotiate between their two claims, and counter-claims relating to the purchase. But I didn't.  I surprised them, saying:
"I want to congratulate both of you!  In your different ways you have both contributed to this school "School of Success," which is one of the most valuable assets in Collinsville.  It is in the midst of an area filled with poverty, drugs, gangs, and violence.  This area has one of the highest murder rates in the city, indeed in the whole country.  More young men from this area end up in prison than from anywhere else!
But with this school you are both involved in, you are giving the young people of this area tools to create a different kind of life.  Who knows how many young people's lives you've saved? Because of this school, you are giving the young people of Collinsville hope!  So to both of you I want to say, 'Congratulations and Thank You.'"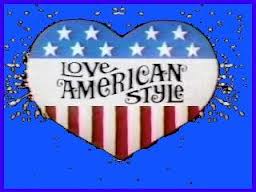 My impromptu speech shocked the two women into realizing that they had totally lost perspective.  They had gotten so focused on their anger, they had forgotten about the kids, and important work the school was doing:  the school truly was saving lives!  Almost immediately Mrs. Hicks agreed to sell the building to Dr. Snowden, and within an hour we worked out the terms of the sale.
I have used this method, which I call Innovation-Based Conflict Resolution® in hundreds of cases since then.  When I walk into a mediation situation, the two parties are expecting me to do a classic negotiation.  I don't.  I go in a totally different direction.  I find a way to re-frame the problem.  I look for the angle or Surprise Thinking® that will let us re-frame the situation.  Once re-framed, the problem is almost always easily solvable.
Would I have come up with this approach had I not been a comedy writer?  The technique I use to resolve conflict is the same technique I used for years in comedy writing.  In comedy I lead people to expect that I'm going to end up at X, but instead I end up at Y.  Surprise!  They laugh!  This is Surprise Thinking® in comedy.  That's the way comedy works.
One of the angriest cases I ever had involved a landlord and a tenant.  The landlord, convinced the tenant was destroying her property, sent an eviction notice.  The tenant said the landlord was constantly spying on her and persecuting her, so she sued. After listening to them, I said to the landlord, "Here's what I think is going on.  Do you know the play "The Odd Couple?" She leaned forward and said, "Yes, and I'm Felix!"
I said, "Bingo!"
Everything turned.  When they realized they really were "The Odd Couple", a play they both knew quite well, they started talking about favorite scenes and jokes from the play.  Soon we were all laughing uproariously!  In this instance, the use of humor was totally transformational.
***
I have found, or rather wound my way, to my dream life.  Conflict resolution is fascinating, I love it, I have a gift for it, and I can make a contribution in no small part because of the long detour I took through the world of comedy.
David Evans was a writer for the Emmy Award-winning TV show, "The Monkees."  He also wrote for "Love American Style."  He currently gives talks to corporate groups and organizations on the topics of innovation, conflict resolution, and even, on occasion, humor!  To find out his speaking schedule, contact him at his website, www.InnovationCenterBlog.com.  His book "Secrets of Resolving Conflict through Innovation" will be published on October 28, 2012.