When I was a sophomore in high school, my mother went back to college, finished her undergraduate degree and went on to get her master's degree in Communications (both with a 4.0 grade point average). I then watched her struggle trying to figure out what to do next with all this knowledge she had collected.
Should she start her own business? Buy a business? Become a trainer? Work for someone else as a trainer? It was incredibly painful to watch her struggle over the years with what to do and how to do it. Paralyzed by her lack of confidences and self-doubt, she couldn't even take even that first step towards achieving her full potential.
And then it was too late. My mother died of cancer at age 56. A dozen years later, I still miss her greatly, but what haunts me about her passing is that she could never find a way to use her many gifts to make a difference in the world. That's why I decided to dedicate my professional life in helping people connect with their own gifts, to find that inner strength and to play a bigger game in this world. This is now my quest – to help as many people as I can see and experience what my mother never could.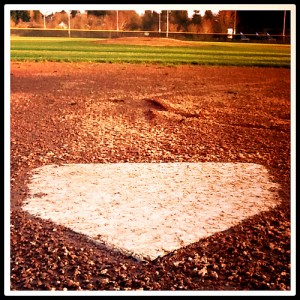 Why do most people play small? They play small because they feel small. They don't believe they are good enough or important enough to make a real difference in people's lives. And yet so many people I meet hear that small voice inside them telling them they could be more; there's a bigger contribution they could be making.
But even when people make a conscious effort to step into their greatness, the self-sabotaging behaviors can get in the way: too busy with kids, life, work, commitments etc. Afraid to invest in workshops, coaches, school, fear of what people will say when you make a change. It all comes down to not having enough faith in yourself.
Recent studies have shown that mindset is 90% of the reason for people's success or failures. Turning the mirror inside and looking at your fears, your belief systems and your self- image is a good place to start. You've got to remove all of the internal gunk and take an honest look at what keeps you stuck.
Stop telling yourself the same story. We all have our stories. And many times we just keep repeating them to ourselves. They could take the form of we're too busy, too old, too broke, we're not smart enough, good enough, etc. Look at the story you've been telling yourself and see how it might be holding you back. Create a new story for yourself, such as I have the time to create what I want in my life, I'm just the right age to start this new venture, and I have all the resources I need to create what I want.
Ask for what you want.  I am amazed at the number of people who don't ask for what they want.  Instead they stay stuck, angry, and resentful because they aren't getting what they want, as if it should magically appear for them without ever having to articulate it.  Women, in particular, are guilty of this.  They are afraid to ask for help, for more money, for the referral, for the time to meet, etc.  The ability to ask for things can be the single biggest success factor in your relationships, earnings, and in playing a bigger game in the world.
Take action.  Thinking and dreaming about playing bigger doesn't make it happen.  You have to be willing to take action – every day, in many large and small ways – if you want your big dream to come true.
What is your dream and where in this world can you make a tremendous impact? We all have our dreams, and we all have the gifts and talents to make a difference. My mother needed someone to tell her that and to give her encouragement and guidance. I can't help her now, but I try to honor her memory by using my own gifts and dreams to help others play bigger.
Mandy Schumaker, President of Higher Performing People, (www.mandyschumaker.com) works with self-employed professionals and small business to help them attract more clients, make more money and play a bigger game in the world.
What have you learned from your parents about dreaming?
How does your desire to play big win over the impulse to play small?
When was the last time you asked for what you wanted?