Play to your strengths and play where no one else is playing
These are the first two of the Seven Accelerants for Growth™ on the S Curve of Learning™. Sarah Feingold is a great example of both. She former General Counsel of Etsy, and general counsel of Vroom.com, and co-founder of Fourth Floor that helps women become ready for the Board Room.
Continued below…
OTHER WAYS TO ENJOY THIS POST:
We sat down with Sarah in 2016 and her stories provide guidance and inspiration for all of us looking to have a great career.  The lessons are still very powerful.
We think you will enjoy this encore episode.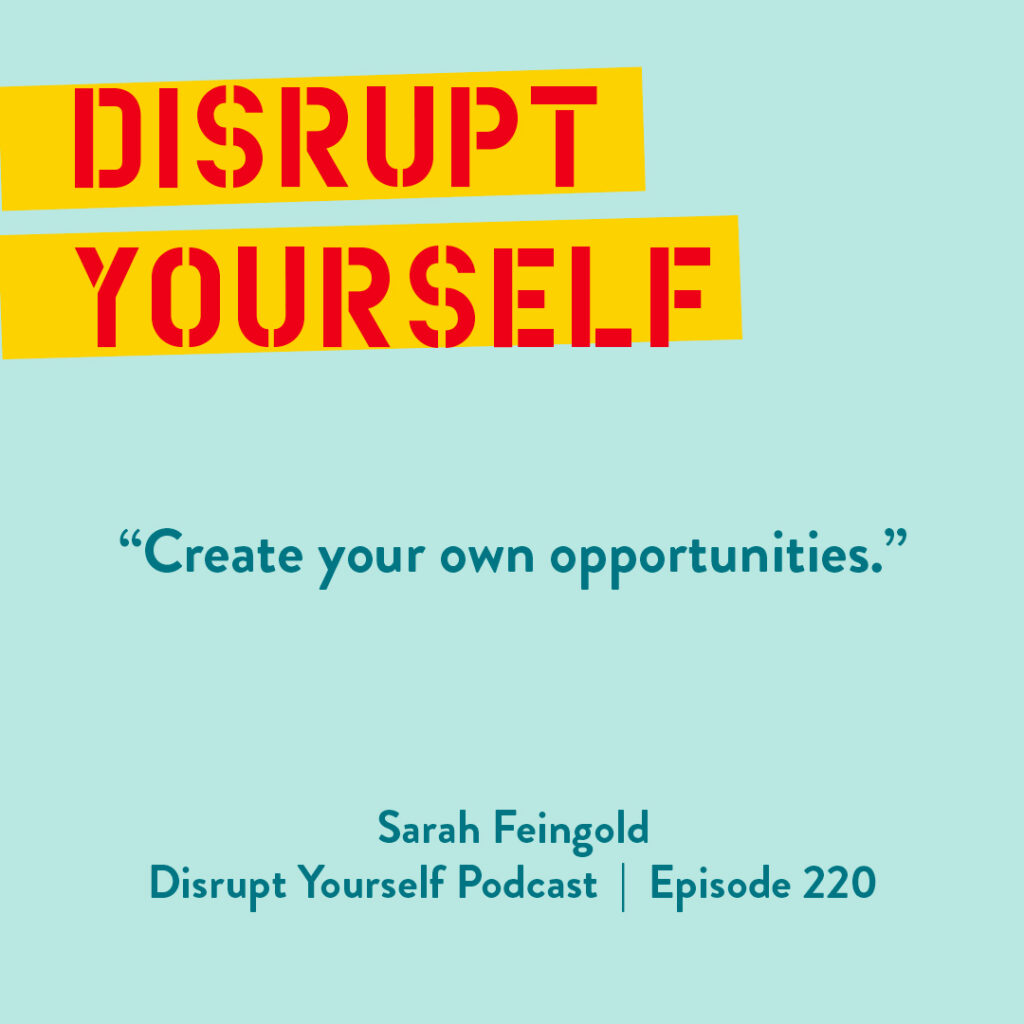 Sign up for our Growth Through Disruption newsletter here!
Listen to the episode in the player below or download and enjoy it on Apple Podcasts. If you found this or other episodes of Disrupt Yourself useful, please leave us a review!
Links Mentioned in this Episode
Sarah Feingold – LinkedIn