Michelle Bratsafolis and I connected recently via The Gotham Gal (thanks Joanne Wilson!).  Michelle discovered one of her dreams by remembering what she loved to do as a child.  Once discovered, she opened the door to her dream by giving it time and space to play.  Want a hint? The photographs are hers.
When I was 16 years old, my classmate's older sister announced she wanted to become a lawyer. I was fascinated…awestruck, actually. Despite my strong academic record and enthusiasm for art and photography, my traditional, Eastern European parents raised me to believe that when I finished college I should marry and have children, and that if I wanted a career, I should teach something "of substance" or work in an office.  Art was out of the question.  So, once the lawyer seed was planted in my mind, there was no going back.
I forged my path through college and law school, found a job and was on my way.  My interest in art persisted, nourished mainly at museums.  In time, I changed jobs, became a mother and searched for the precarious balance that motherhood and ambition dangle in front of the tempted.  My mother, enchanted with her first grandchild, came to the city twice weekly to envelop him with adoration and relieve me from the niggling guilt of working a lawyer's hours. Still, after several years I decided to leave my law firm, have another child and, in exchange for greater schedule control, became counsel to the family business. With time, patience and assistance from my husband and father, I found my footing.
Museum visits waned as my husband and I juggled children's activities and our respective careers. Things hummed along but everything at work felt forced to me, and I didn't want to miss the milestones and challenges awaiting my children.  So, I left the business and volunteered at school. Over time I became class representative, head grade representative, mock trial coach, and upper school internship coordinator.  I attended my kids' plays, concerts, and ball games. I became "analyzer, organizer, advocate, communicator, and editor in-chief" in my various roles, using several "lawyer" skills earlier developed.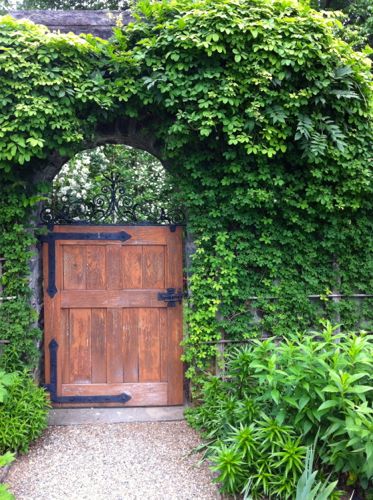 Regular museum visits resumed, and I relished them.  I also had time to think about how much I used to love a good art project or an interesting photograph. I needed a creative outlet, and decided to take a class at the 92nd St. Y called "Oil Painting for Absolute Beginners".  I later added classes in pastel and figure painting, entered student exhibitions, won a "Best in Show" award and continued to pursue my love of painting and photography. I took up gardening and learned about the different artistry needed to bring a garden to its peak while dealing with challenges of weather, insects and four-legged intruders. I accepted an invitation to join the Brandeis University Arts Council, which annually reviews faculty proposals seeking funding for special art, music and theater programs to benefit university students and the community at large. These things complemented the volunteer activities that I took on over the years to meaningfully contribute to my children's school community.
As my youngest son's graduation approached, so did my own, from years of daily parenting and volunteering at school.  I started to wonder, "What next?"  I had heard about Whitney and "Dare, Dream or Do" on the Gotham Gal blog just before the book's publication.  I got the book, read it, ruminated over what I read for some time, and decided that the time was ripe for me to act.  I followed Whitney's advice about making space for my dreams, inventoried my interests, strengths and competencies, and then threw out my usual checklist in favor of "discovery driven planning", which allowed me to modify my plans as new information emerged.  I approached my art teachers about my making a change, and was encouraged to  "go for it".
So, I took a class about creating artist websites, and I created one.*  Then I started a blog, Michelle Bratsafolis Artcetera** where I share thoughts about art exhibits, garden venues, and related projects. I applied and was accepted to a full-time studio intensive program at the National Academy School of Fine Art, where I will continue painting and explore different art forms like sculpture, printmaking, and new media.  Come September, I'll begin classes and have dedicated studio space to pursue my art afterwards. I've also purchased a domain name that I hope to use as a platform to pursue my art and related interests down the road.  My wheels are constantly turning as I think about opportunities yet to unfold.
Daring myself to dream beyond my comfort zone kindled my desire to disrupt old routines and navigate uncharted waters. I've reflected on who I am, who I want to be, what I like to do, how often I like to do it, whether to explore new artistic media and how to engage others about my interests. I've shed preoccupations that I've outgrown, rediscovered passions long buried beneath layers of professional accomplishment, and reconnected with my willingness to experiment. I've opened doors and am ready to follow a path paved with nothing but my curiosity.  I don't know where it will lead, but the journey itself is motivating and I look forward with great anticipation to what lies ahead.
***
Michelle Bratsafolis lives in Manhattan with her husband and spends weekends upstate in Dutchess County, New York. Together they have three children. *A varied selection of her artwork can be seen on her website, www.michellebratsafolis.com. **Her blog, Michelle Bratsafolis Artcetera, can be accessed through her website, or michellebratsafolisart.blogspot.com

.